This article explains how to Setup Email Account - SSL/TLS Settings:
How to set up Outlook 2010 SSL/TLS Settings:
To manually set up your email account, just follow the instructions below.
1.  Open Microsoft Outlook 2010. Click File, and then click Add Account.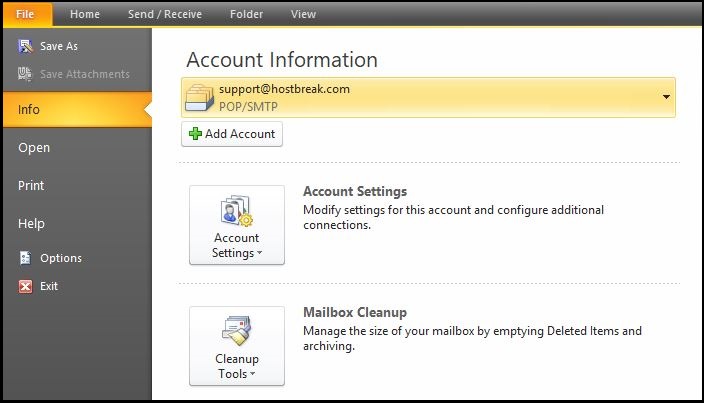 2.   At the bottom, select Manually configure server settings or additional server types, and click Next.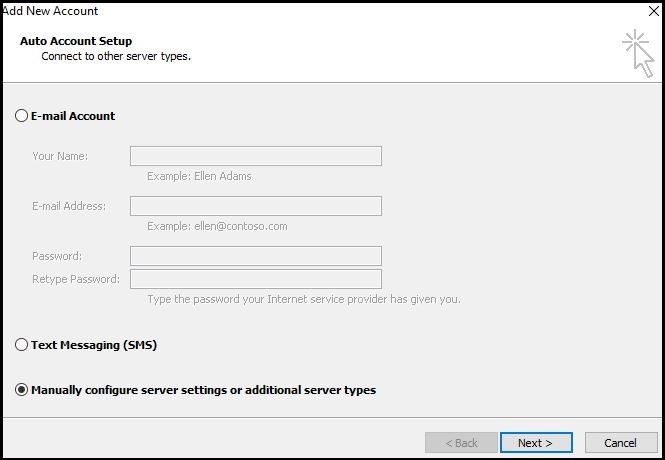 3. Select Internet E-mail, and click Next.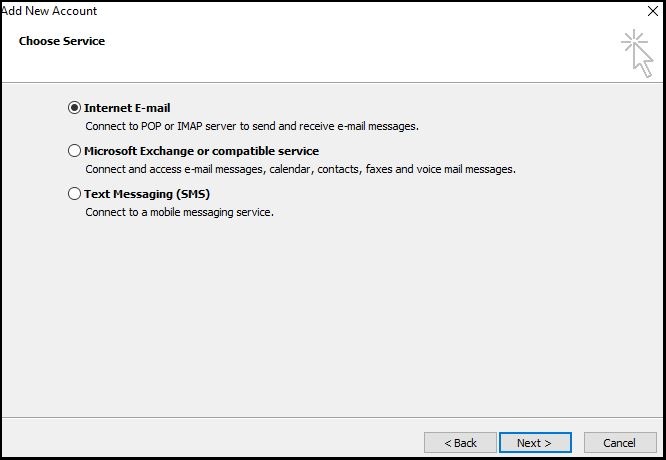 4.  Enter the requested information:
Your Name: your name
Email Address: the email address the messages will be sent from
Account Type: IMAP
Incoming Mail server: mail.domain.com
Outgoing Mail server: mail.domain.com
User Name: the full email address
Password: the password for the email address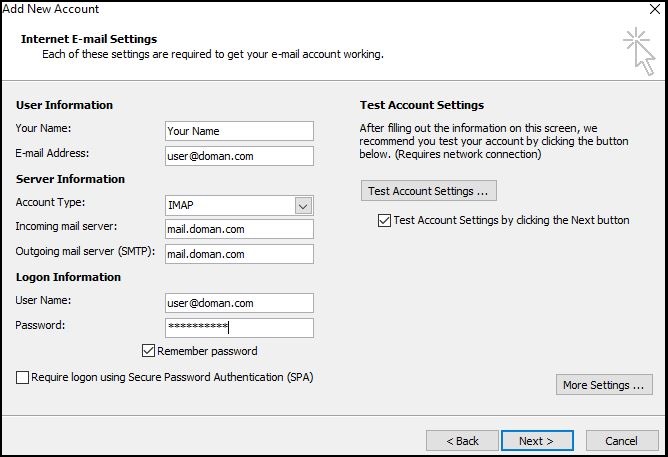 5. Click More Settings
6. Click on the Advanced tab, then from the drop-down select SSL.
 Incoming Server (IMAP): Port 993
Outgoing Server (SMTP): Port 465Then Click Ok.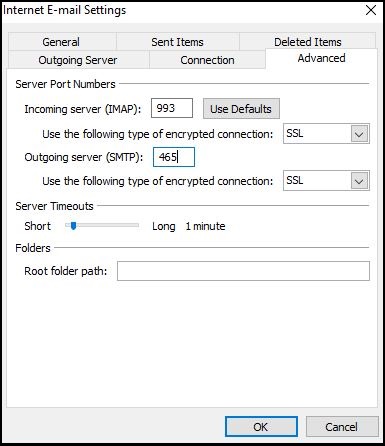 7. Click Test Account Settings to verify everything is configured correctly.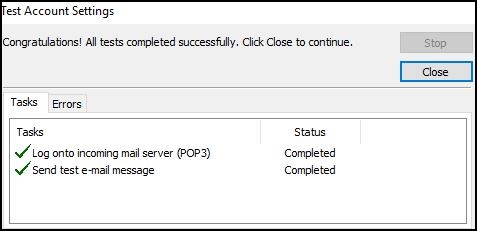 8. Click Next and then click Finish.